Winter One Day Camps "Make the Season White"
Monday, December 22nd 9-12pm Ages 8 and up.
Make Yummy food that happens to all be white. Today we will be making Mexican Food from scratch. Homemade Chewy Flour Tortillas Snowman Cookies
Sour Cream Chicken Enchiladas
Melt-In-Your-Mouth Snowflakes
Queso Blanco Mexican Dip and Chips

Sign up HERE

Monday, December 29th 9-12pm Ages 8 and up.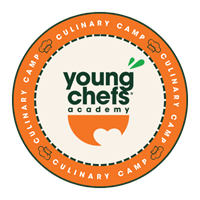 Today we will be preparing a cozy dinner that happens to be white! And super Yummy! Parmesan Knots
Extreme Potatoes
White Chocolate Mousse Cups
Chicken Wellington

Sign up HERE